Work in progress for Future Frontiers.
Some of the artists has already found their own space, other meet the community or study the real possibility to realize/build something, facing the technical aspects.
Federica has collected portraits of citizens and now will start to discover border places specified and related with each shot.
Emad wants share with San Sperate is intimate idea:" refuge in color" for a Palestine subtracted since when he was born.
Susanna is looking for connections between public and private spaces.
For Luca the frontier is the sea, but for his installation he starts from the earth.
Diego is looking for cupressus, he wants realize a huge welcome… but the dimensions of available trees brings him to declinate the idea in other manner.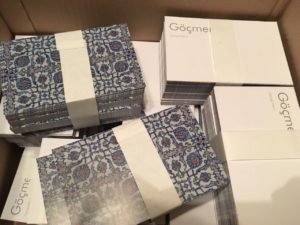 George is ready for a new migration of his image.
Please follow and like us: